I'm writing this on July 23, but I'm guessing that on July 24, I will fail again. How? Well, July 24 is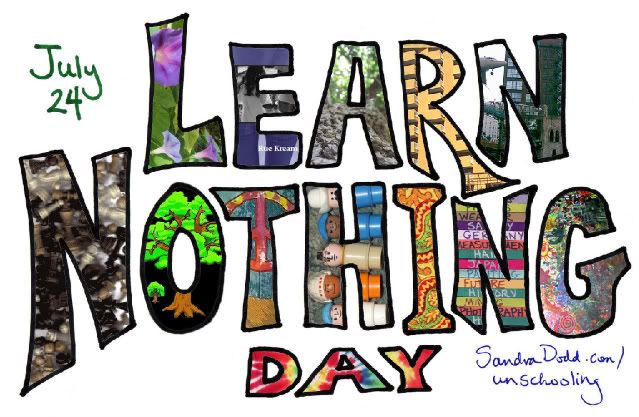 Yep, that's right. School children get a break all summer. They don't have to go to school. But homeschoolers? What a drag. We learn every day. Never a break. Well, leave it to Sandra to give us a vacation of our own.
Problem is, I'm already anticipating our failure. I'm wondering how I'm going to keep from learning anything, and keep my kids from learning, too.
What a huge job homeschooling is. I think I'll just send them back to school so they can have 10 weeks off from learning. It's so much easier…